"Unlimited air circulation and insect protection in harmony: Neher swing windows for a refreshing living experience!"
Experience the practical functionality of the Neher double-action window – a unique solution for optimum air circulation and effective insect protection. Unlike conventional windows, the swing window opens in two directions, allowing a generous flow of air and keeping insects out at the same time. You can swivel the window sashes inwards or outwards to suit your individual needs. With the Neher swing window, you can enjoy maximum flexibility, fresh air and an insect-free living environment – a real highlight for your home.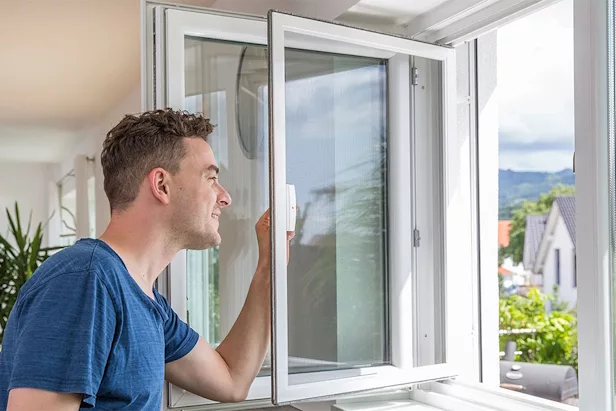 How does the Neher insect screen swing window work?
Installation: The swing window is customised to the size and shape of your window. It can be installed either by bonding or screwing. A bonded installation enables installation without drilling, while a screwed installation holds permanently.
Function: The swing window has a resistant insect screen mesh that is both light and air permeable. It also swings back into the closed position once it has been opened.
Handling: The Neher insect screen swing window is very easy to operate. You can open the window in both directions as required.
Why choose a swing window from Neher?
The Neher swing window is characterised by high stability and durability despite its low installation depth. It offers a wide range of possible applications, even on double-sash mullion windows. Operation is simple and convenient thanks to ergonomic handles. In addition, the swing window impresses with its elegant and unobtrusive appearance, especially with the almost invisible Transpatec mesh.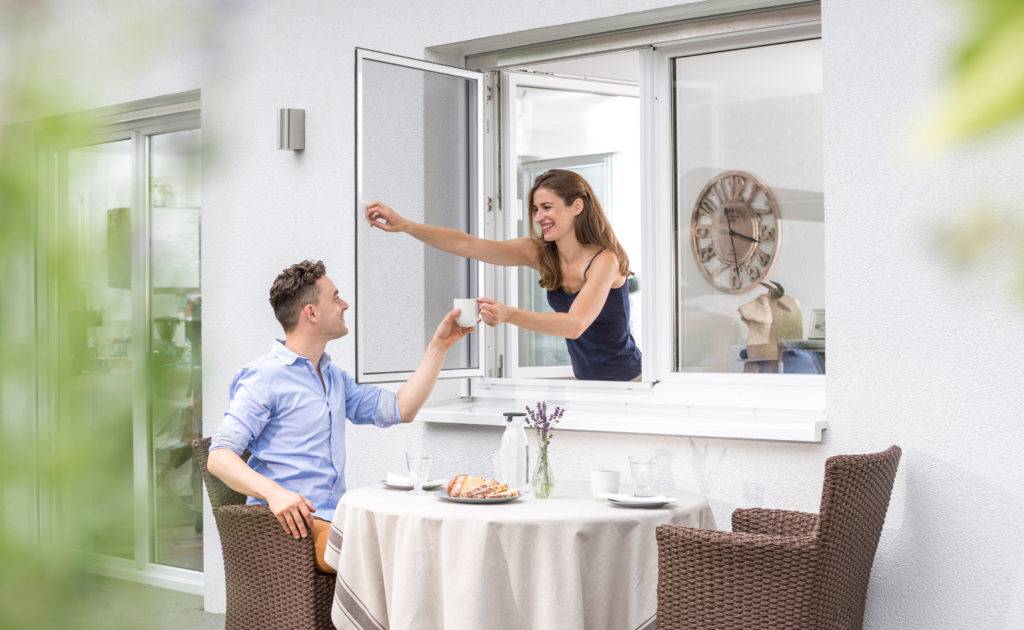 Can the swing window also be closed automatically after manual opening inwards?
The swing window can also be closed automatically after opening inwards. An optional torsion bar spring can be installed on the inside of the window for this purpose.
How does the swing window ensure high stability even with larger windows?
To ensure a high level of stability even with larger windows, the Neher swing window offers the option of installing a cross bar. This cross bar serves to additionally stabilise the net and thus ensure an increased service life.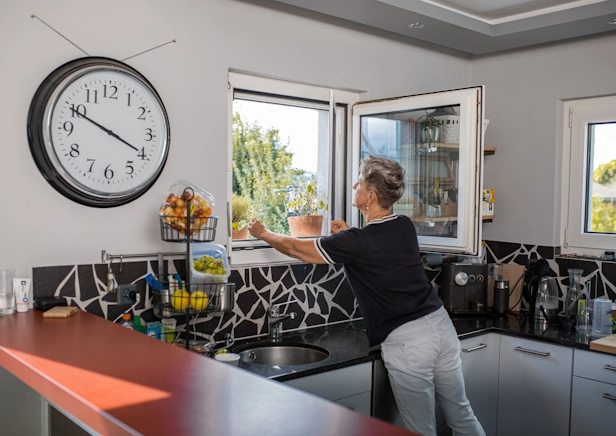 There are no items to show
Drehrahmen & Pendelfenster Downloads