"Neher fly roller screen for windows: effective insect protection with style and comfort!"
Discover Neher's fly roller screen for windows and declare war on annoying insects. Our high-quality roller blind system offers you reliable protection against flies, mosquitoes and other unwanted visitors, while you can continue to enjoy the fresh air and the view. With an elegant design and made-to-measure solutions, the fly screen roller blind adapts seamlessly to your windows and is easy to operate. Choose the roller screen from Neher – quality and comfort combined for your living comfort.
How does the Neher insect screen for windows work?
Installation: The roller screen is made to fit the dimensions of your window perfectly. It can be installed either directly on the window frame or in the window reveal. In most cases, installation is carried out by drilling. Alternatively, it is also possible to attach the roller screen to the window frame using special angle brackets.
Function: The window roller screen consists of a resistant, light and air-permeable insect screen mesh, which is tensioned when extended. It provides secure protection against insects without noticeably impairing your view outside or the air flow through the window.
Handling: Handling the Neher insect roller screen is extremely simple. You can pull the roller screen down with a gentle movement of the hand and pull it up again easily if necessary. Cleaning is also easy – a soft cloth and warm soapy water are usually all you need.
How soon can I expect the Neher insect roller screen after ordering?
Once you have ordered your Neher insect roller screen, you can expect a delivery time of around 3-4 weeks. This is because our products are made to measure by our manufacturer in Germany. This production location enables us to guarantee first-class quality and comprehensive quality controls.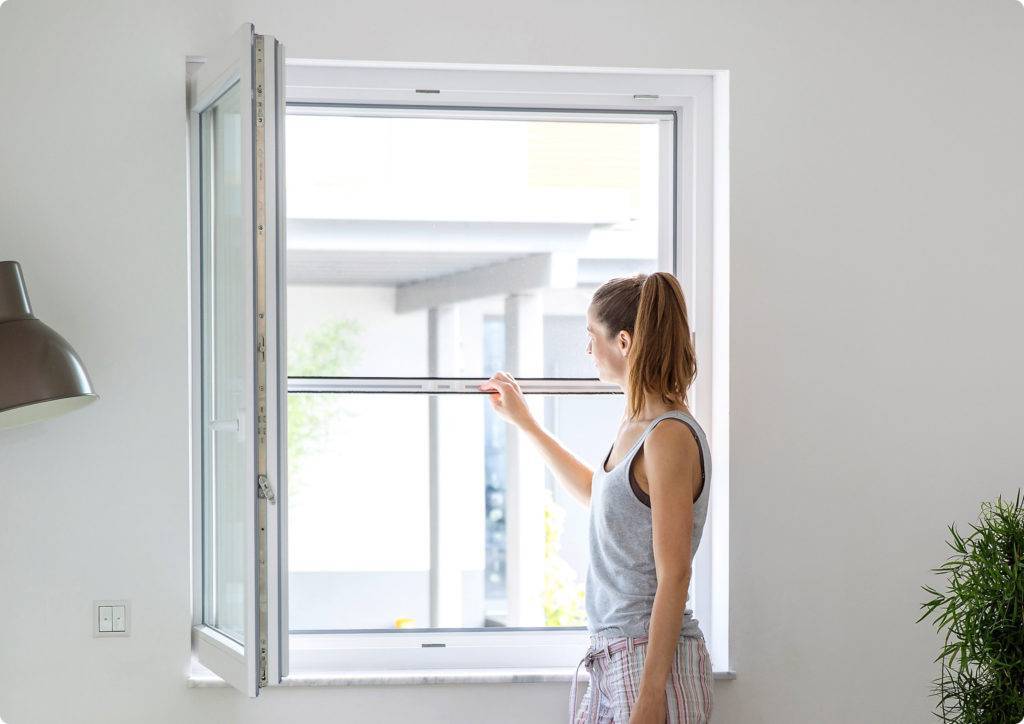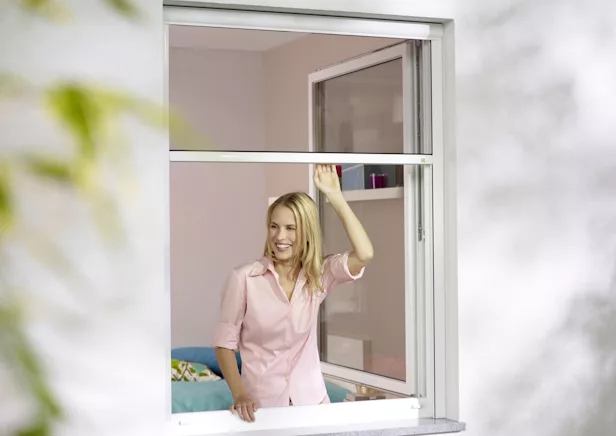 Is it possible to buy spare parts for the Neher insect roller screen?
We offer repairs for the Neher insect roller screen as well as for all other Neher insect screens to extend their service life. Our team specializes in the repair of Neher insect screen products. We can replace defective parts, repair damaged components and ensure that your insect screen system works optimally again. With our repair services, we want to ensure that you can enjoy your Neher insect screen for a long time and do not have to purchase new products. Contact us for more information about our repair services.
How can Neher insect screens help to keep your home insect-free and comfortable?
The Neher fly roller screen can be pulled down easily by hand or with the help of a control rod. As standard, it has a locking point at the bottom that secures the net when it is pulled down. Additional locking points can be defined on request. When you no longer need the roller screen, simply press the operating handles together and the roller screen retracts automatically thanks to the tensioned spring system.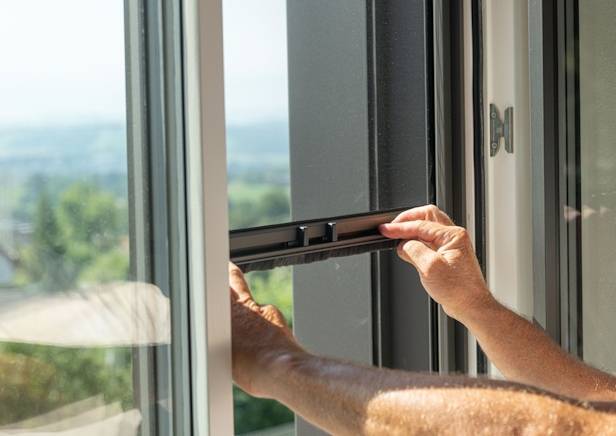 There are no items to show
Rollo Downloads