"Insect screen stentering frame: Effective protection against insects with easy handling and long-lasting quality!"
Protect yourself from annoying insects with our high-quality insect screen stentering frames. Effective and easy to use, they provide a reliable barrier for windows and doors while you enjoy fresh air and daylight. Ensure undisturbed moments of relaxation and an insect-free environment with our insect screen stentering frames – the perfect solution for your well-being.
How does the Neher insect screen stentering frame work?
Installation: The stentering frame is individually adapted to the size and shape of your window and can be easily removed if necessary. They are usually attached using hooks without drilling or gluing.
Function: The stentering frame consists of an aluminum frame with insect screen mesh stretched inside. This mesh is extremely resistant and has a small mesh size. As a result, insects are efficiently kept out without noticeably impairing the view outside or the air flow through the window.
Handling: The Neher insect screen stentering frame is very easy to handle. It has two handles with which it can be held and inserted into the window frame. Cleaning is also uncomplicated – a soft cloth and warm soapy water are usually sufficient.
What options do I have in terms of the color and design of the Neher insect screen stentering frame?
At Neher, you have a wide range of color and design options for your insect screen stentering frame. You can choose from a variety of colors to ensure your screen frame harmonizes with your window color and home style. Whether you want a subtle color that blends seamlessly into your design or a striking contrast, Neher offers you the flexibility you need.
In addition to the color options, you can also choose between different types of mesh. In addition to the standard insect screen mesh, special pollen protection mesh or extra robust mesh are also available.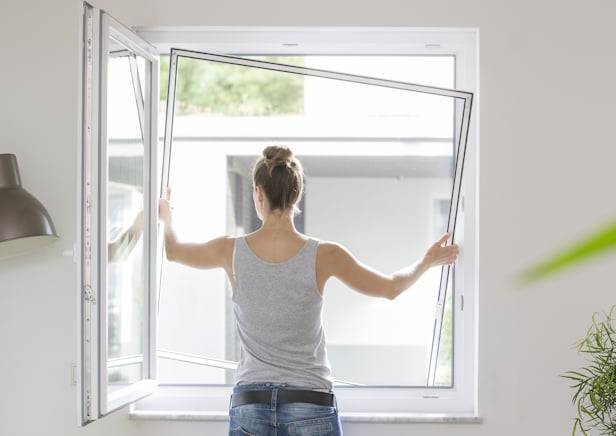 Is it possible to purchase spare parts for the Neher insect screen stentering frame if parts become damaged or worn?
If parts of your Neher insect screen stentering frame become damaged or worn, it is of course possible to purchase replacement parts. But even better: Our resellers also offers a repair service. Our experts can professionally replace damaged or worn parts and restore your insect screen to optimum condition. This means you benefit from a long-lasting and reliable insect screen without having to completely replace the stentering frame.
What advantages do fly screen stentering frames offer in terms of installation and design?
Mosquito screen stenter frames are particularly advantageous as they are easy to install without a drill and without damaging the window. Our product range includes over 150 variants of mosquito screen stenter frames, which offer solutions for even the most challenging installation situations. They can also be easily removed, for example for window cleaning, and do not detract from the appearance of your home, regardless of your window material (plastic, aluminum or wood). #Mosquito screen window, #Neher insect screen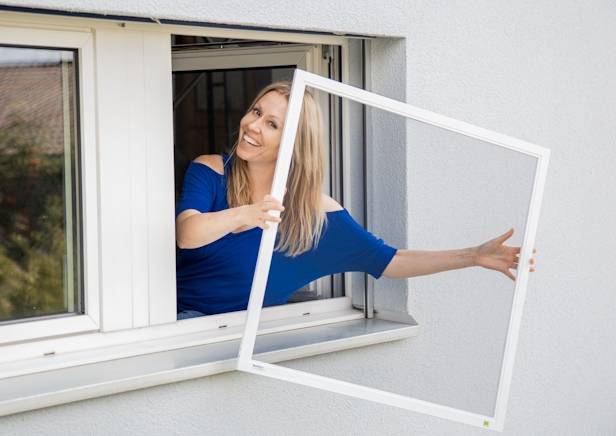 There are no items to show
Spannrahmen Downloads