Pleated blind
Sliding system
Hinged – swing door
Motorised roller screen
"Convenience at the touch of a button: Neher electric roller screen for doors – elegant insect protection with automated operation!"
Experience the perfect combination of comfort, modernity and insect protection with the Neher electric roller screen for doors. At the touch of a button, this innovative system allows you effortless operation and protects you from annoying insects at the same time. Enjoy a mosquito-free environment without having to open or close the roller screen manually. The Neher electric roller screen offers you an elegant solution for your insect protection needs, making your everyday life easier and providing a stylish look at the same time.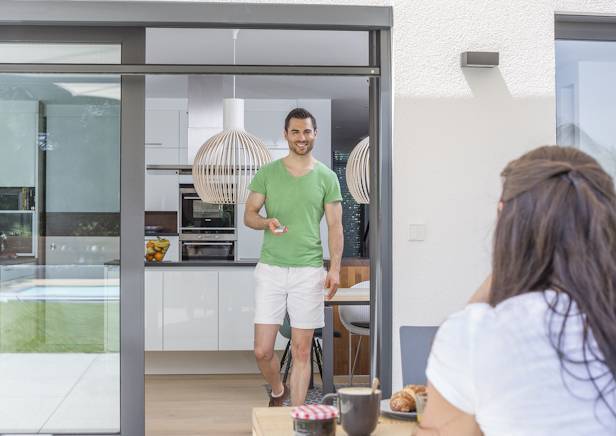 How does the Neher insect screen electric roller blind work?
Installation: The electric roller screen is manufactured to the dimensions of your window. Please note that the electric roller screen cannot be installed using adhesive tape. The roller blind can only be screwed on to provide a stable and secure fixing.
Function: The electric roller screen consists of a sturdy frame and a high-quality, light and air-permeable insect screen. Thanks to the electric drive, the roller blind can be opened and closed conveniently at the touch of a button. It provides reliable protection against insects and allows an uninterrupted view.
Handling: The Neher electric insect screen for doors is very convenient to operate. You can conveniently control the roller screen with the remote control or via your smart home system. This enables easy and effortless access to the outside.
Can the remote control be used to operate several electric roller blinds at the same time or is it limited to controlling a single roller blind at a time?
With the 6-channel remote control, it is possible to control several electric roller blinds at the same time. A wall bracket is supplied in which the remote control can be hung while it is being operated. It is possible to operate up to 6 electric roller blinds or groups separately. You can also select which electric roller blinds or groups are to be controlled together. This function enables convenient and individual control of several roller blinds with just one remote control.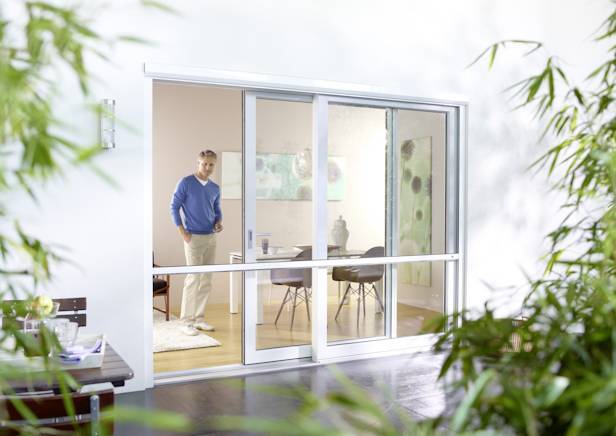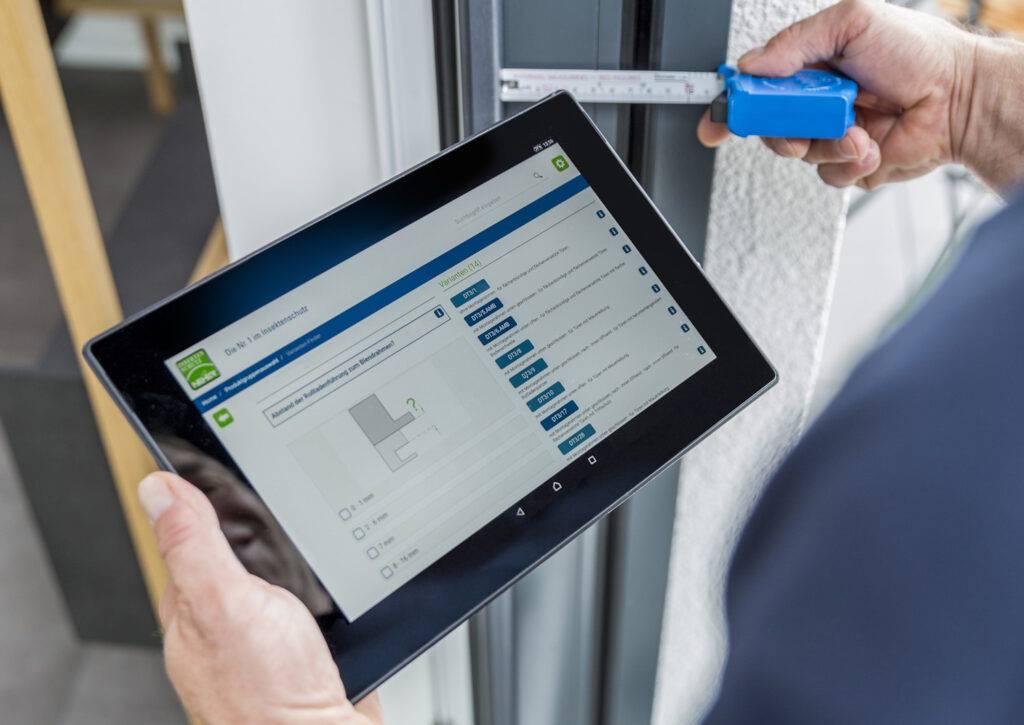 Are there measures in place to prevent accidental passage by clearly recognising whether the net is extended or not?
In order to prevent accidental passage when the electric roller screen is extended, there is the option of inserting a 10 mm high horizontal sight strip into the fabric. Please note that this cannot be retrofitted. The height of the sight strip can be specified individually, whereby a recommended height of 500 mm with a tolerance of ± 5 mm applies. This option is available for fibreglass fabric and Stabilotec.
In addition, there is a run-through protection sticker that can be stuck to the net. This serves as a visual signal to show that the net is extended. These measures improve the visibility of the extended net to minimise the risk of accidental passage.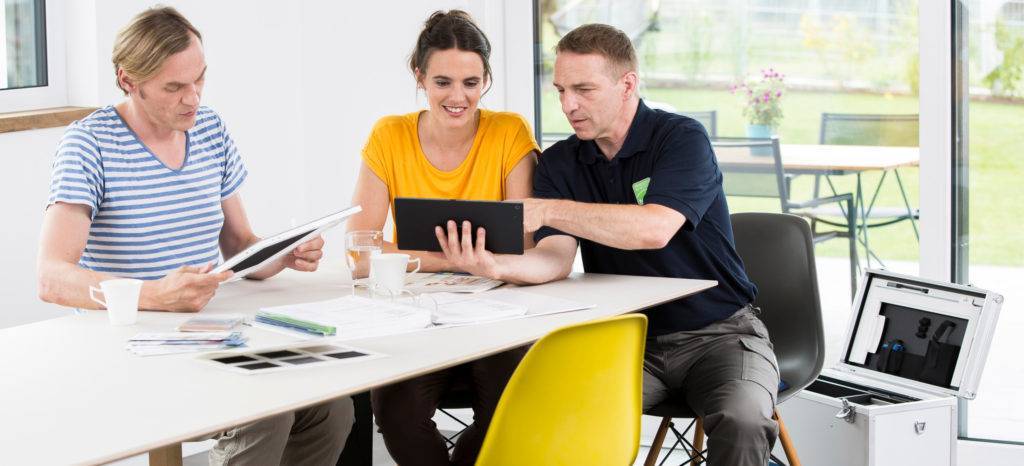 Request a non-binding quote now and benefit from our customised solutions!
Contact us by email or phone!