Pleated blind
Sliding system
Hinged door – swing door
Motorised roller screen
"Seamless connection between indoors and outdoors: Neher sliding door system – comfort and protection in perfect harmony!"
Experience the outstanding functionality of the Neher insect screen sliding system, which seamlessly connects your living spaces with the outside. With its attractive design, it enables effortless sliding operation and at the same time offers effective protection against insects. Enjoy unimpeded access to your garden or balcony while pesky flies and mosquitoes stay outside.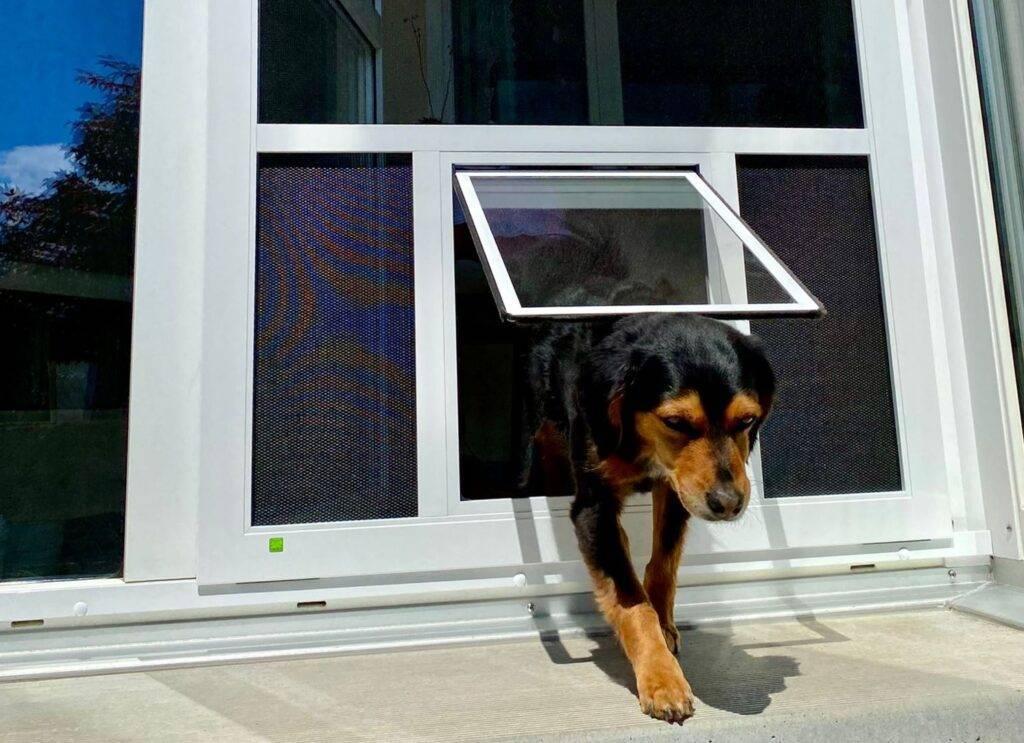 How does a Neher insect screen sliding system work?
Installation: The preferred method for installing the Neher insect screen sliding system is the screwed version, as it guarantees a particularly stable and durable fixing. Depending on the design, adhesive fixing is also possible. The sliding panel is either in the passage area or in the rest position and therefore requires twice the width for installation.
Function: The sliding system consists of a robust frame or guide rails and an insect screen. This can be moved sideways by hand. Thanks to high-quality sliding technology, the movement is smooth and almost noiseless. The sliding system is suitable for windows and doors.
Handling: By sliding sideways, the sliding system provides convenient access to the outside area and at the same time protects against insects.
Why should you order an optional lateral bar for a Neher insect screen sliding door?
The optional muntin bar for a sliding door offers several advantages. Firstly, it increases the stability of the insect screen as it provides additional support. On the other hand, the lateral bar serves as a pass-through protection, as the transparent mesh is almost invisible.
Ordering an optional lateral bar is therefore a sensible addition to a sliding door. Fitted at a height of between 500 and 750 mm, it is clearly visible without impairing the view. If pets are present, the scratch-resistant Stabilotec mesh can be fitted.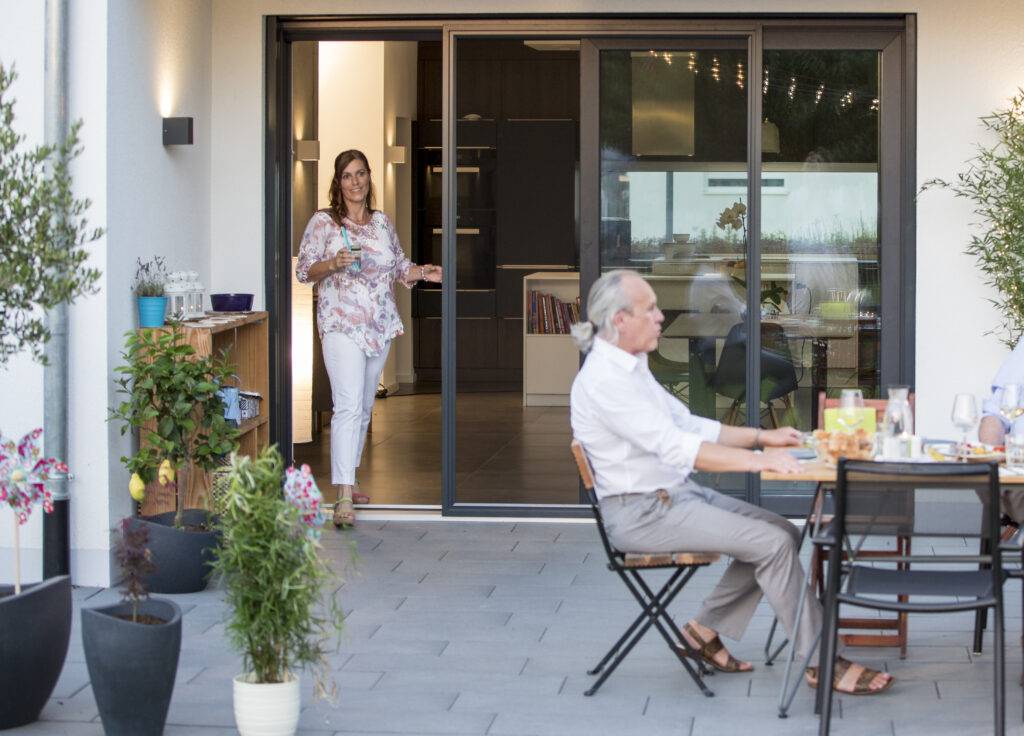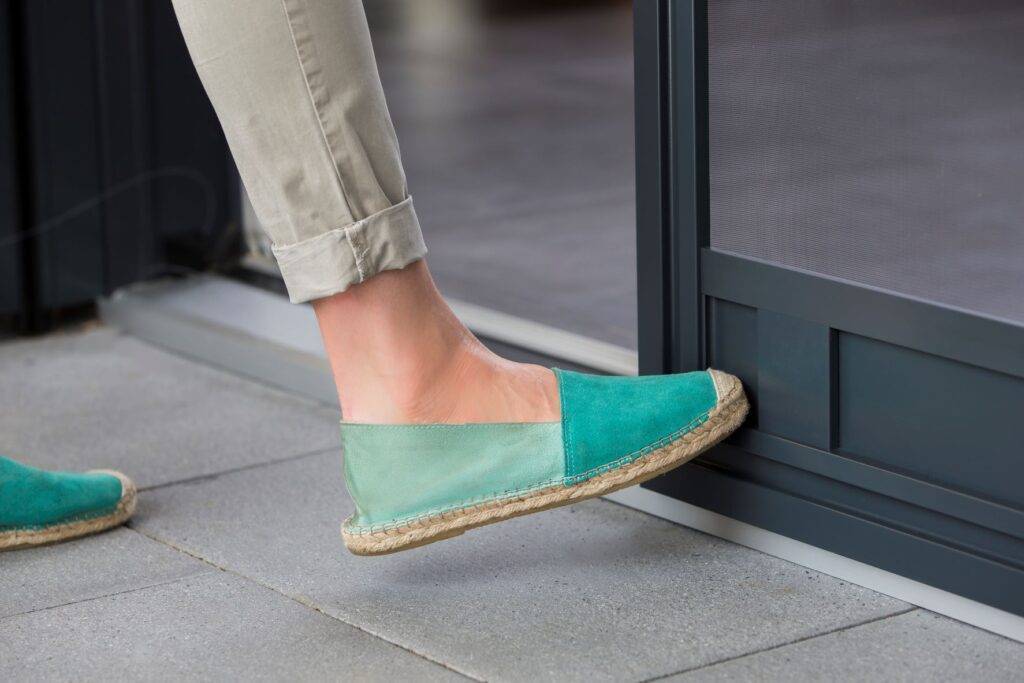 Can the Neher insect screen sliding door also be opened with full hands?
Yes, the Neher sliding door can be fitted with an optional foot control recess. This allows the insect screen frame to be easily moved sideways with the tip of the foot. This means that the Neher insect screen door can also be operated with full hands. This is particularly practical when the patio is used for dining.
There are no items to show
Schiebeanlage Downloads