Pleated blind
Sliding systems
Hinged-Swing door
Motorised roller screen
"Turn into an insect-free world: Neher hinged and swing doors – stylish comfort with effective insect protection!"
Experience the versatile functionality of the Neher hinged door and swing door. The swing door opens in the direction of passage, while the hinged door allows convenient opening outwards or optionally inwards. These fly screen products provide you with maximum comfort and effective insect protection.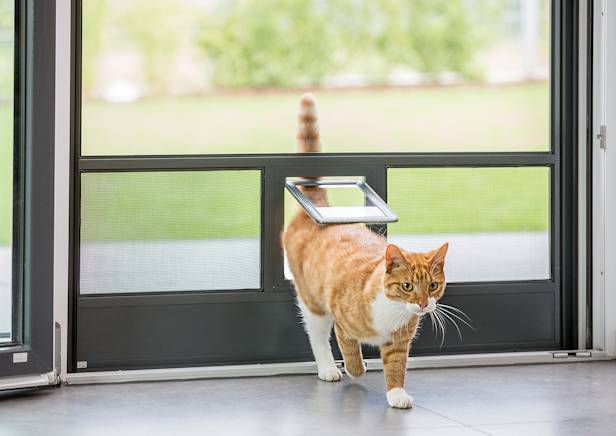 How does a Neher insect screen hinged door work?
Installation: Fastening the door with screws is recommended, as the screws provide a more stable hold. Mounting with adhesive tape is not available for all models and depends on the installation situation.
Function: The hinged door consists of a sturdy frame and a high-quality, light and air-permeable insect screen mesh. The mesh provides effective protection against insects while allowing a clear view outside and allowing air to circulate. The hinged door can also be fitted with a pet flap to provide access for animals. The hinged door opens outwards like a conventional door or optionally inwards.
Handling: The Neher insect screen hinged door can be opened in one direction and is closed again by hand as standard. If required, it can be fitted with an optional door closer. This offers additional convenience and ensures that the door does not accidentally remain open.
How does a Neher insect screen swing door work?
Installation: The swing door is customised and fits your door opening perfectly. The most reliable method of installation is screw fitting, as it ensures a stable and permanent fixing. Alternatively, in some cases the door can be bonded with ultra strong adhesive tape if screw fixing is not desired.
Function: The swing door impresses with a sturdy frame covered with our light and air-permeable mosquito net. The mesh provides effective protection against insects without restricting your view outside. Furthermore, the air supply is not impaired by the mesh. The swing door can also be ordered with an optional pet flap.
Handling: The Neher insect screen swing door can be conveniently opened inwards and outwards and closes automatically. It offers you flexibility when passing through and is easy to operate.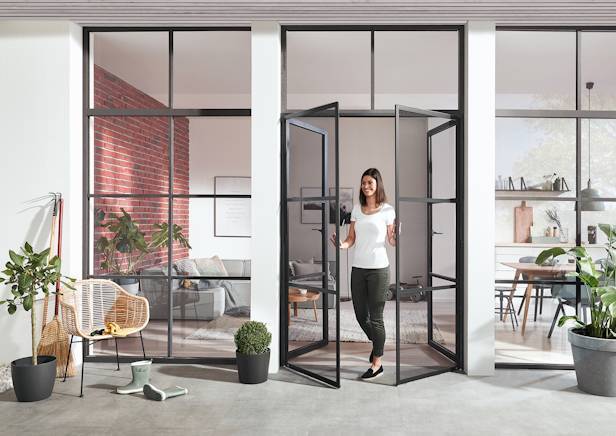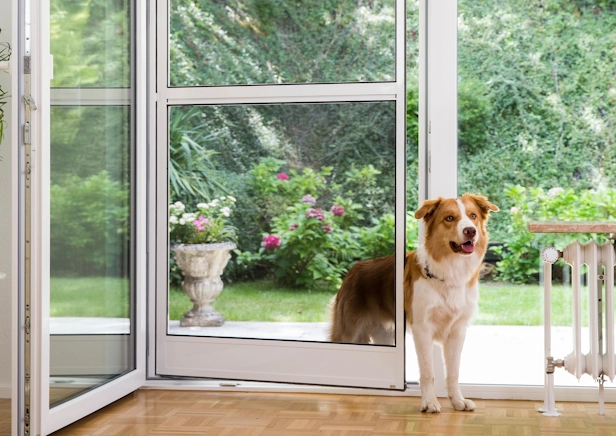 Is the Neher insect screen mesh of the swing door suitable for use in households with animals?
For pet owners, Neher also offers the so-called Stabilotec mesh as an option. This mesh is more stable and more resistant to the activities of animals. It is therefore particularly suitable for households with animals, as it has increased resistance to claws and other impacts. You can therefore ensure that your swing door provides effective protection against both insects and your pets.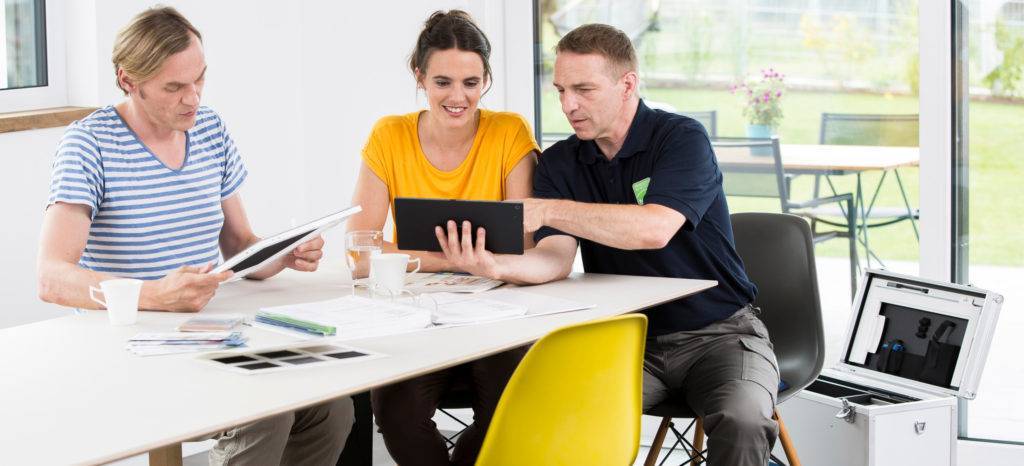 Request a non-binding quote now and benefit from our customised solutions!
Contact us by email or phone!